As noted in our Key Points this week, Australia has seen a significant uptick in COVID-19 and flu hospitalizations in recent weeks. As we've discussed in previous public health articles, this is an important trend for Northern Hemisphere countries because what happens in the Southern Hemisphere doesn't necessarily stay in the Southern Hemisphere. Rather, the rates of seasonal diseases there can be predictive of the upcoming seasons in the North. 
Of substantial concern is that respiratory diseases are disproportionately affecting children, with three age groups (0-4, 5-9 and 10-14) accounting for the highest notification rates. Since surveillance began in April, 76 percent of influenza cases admitted to hospitals across Australia were younger than age 16.
Although businesses may be thinking that this doesn't impact them, you need to consider the impact of a child's illness on the parents. In the US, we saw a record number of hospitalizations associated with RSV virus in the Fall of 2022. If a child is staying home due to illness, a parent will need to take time off work to stay with them. And if a child is hospitalized, the parents will likely be affected emotionally as well.
While we would hope to see things settle back into more regular patterns as the season goes on, as it did last year, it is important that businesses – in all hemispheres – stay tuned to infectious disease trends around the world and be prepared for potential business impacts.
As those who regularly receive this newsletter know, it is a great way to stay attuned to trends and proactive recommendations. So, if you are receiving a pass-along copy, or reading this on the web, subscribe now to help keep your business and people protected – or contact us for assistance.
COVID Risk Matrix: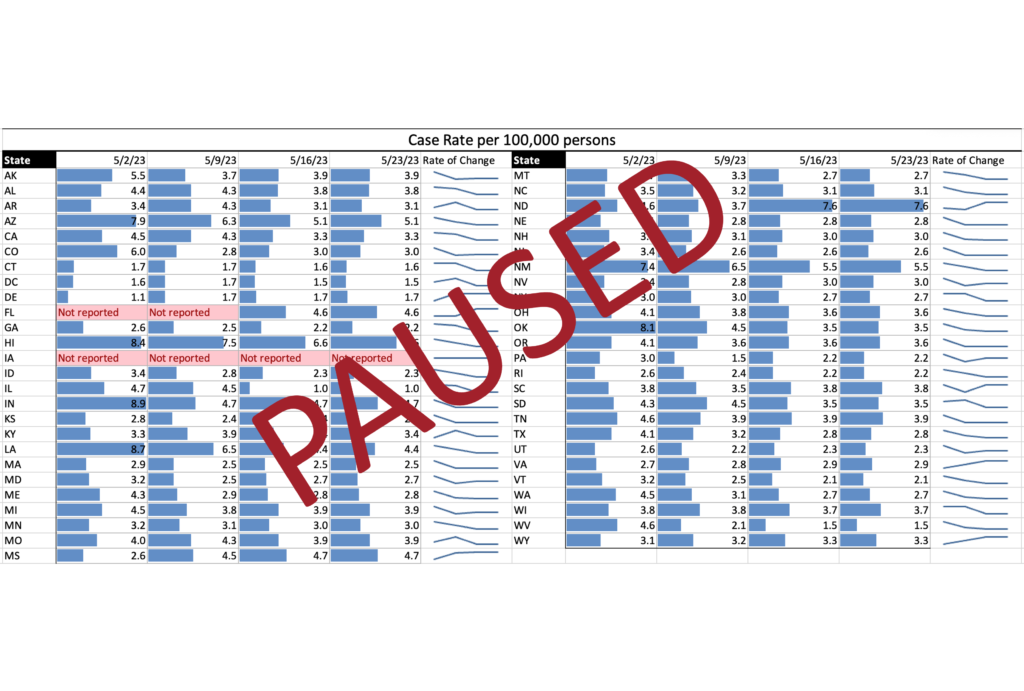 Influenza: