With the seasonal weather of the Southern Hemisphere opposite that of the Northern Hemisphere, the rates of seasonal diseases of the Southern Hemisphere can be predictive of the upcoming seasons in the North. To put this in perspective, the Southern Hemisphere is currently going into its fall weather while the northern enters its spring, and we are beginning to see influenza cases increase in countries such as Australia, as shown in the following chart from the Australian government.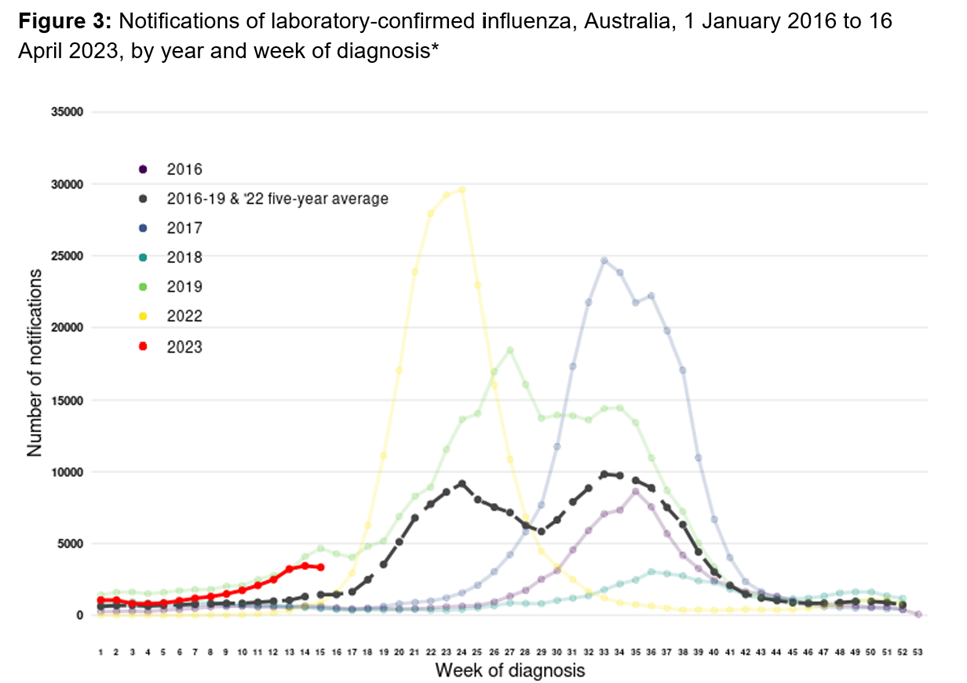 As the 2023 flu season starts in Australia, New South Wales is reporting that a highly contagious and potentially dangerous strain of influenza is sweeping through childcare centers, with nearly 9,000 children from 6 months to 5 years of age having contracted the virus this year.
While it is very early to be too speculative about what this may mean for the Southern Hemisphere's full flu season – and what that may indicate for the northern, tracking cases there can provide a marker for the potential impact of the flu season elsewhere. While it is always advisable to be prepared for flu season, and the business impact of other emerging infectious diseases, seeing this extent of flu cases in the southern half of the globe gives an expanded reason to ensure you are prepared.
Earlier this year, the FDA provided another way of being prepared and assisting in your employee wellness programs with the approval of the first at-home flu test that detects COVID-19, influenza A, and influenza B with results available in 30 minutes. Currently, however, the tests are available only by mail from Lucira. 
If you don't have an employee wellness program, need to update your COVID-19 program to cover other infectious diseases, or would like assistance in tracking infectious diseases to enable you to be more predictive and preventive, give TAG a call. We can help.
COVID Risk Matrix: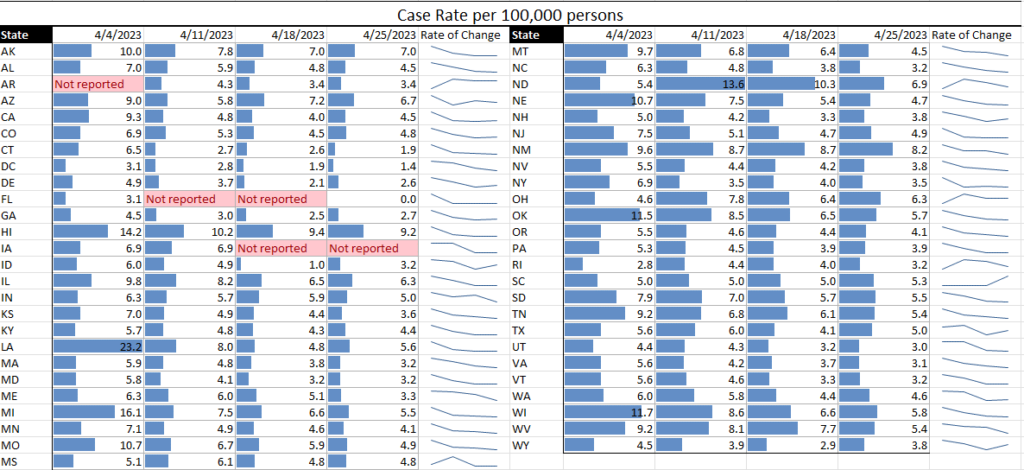 Influenza: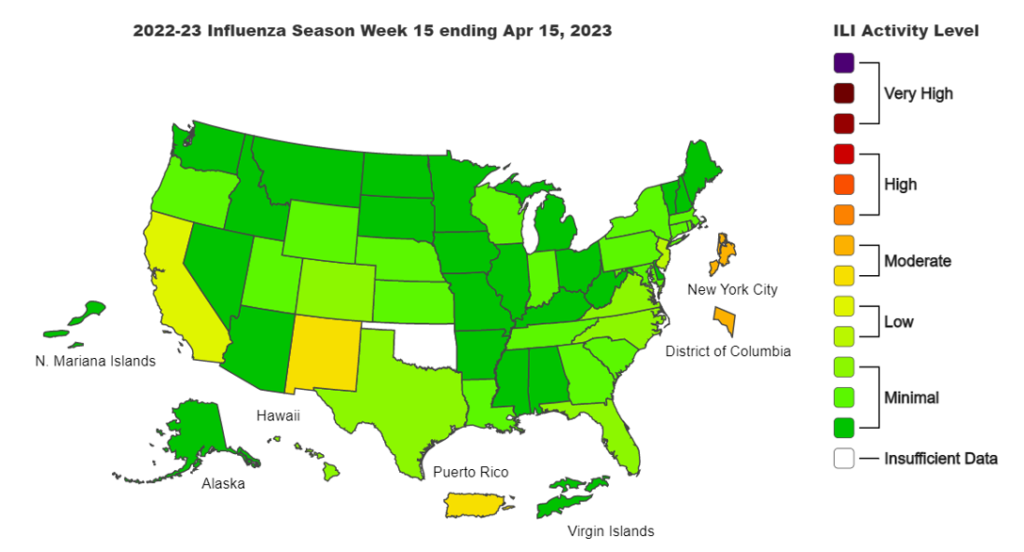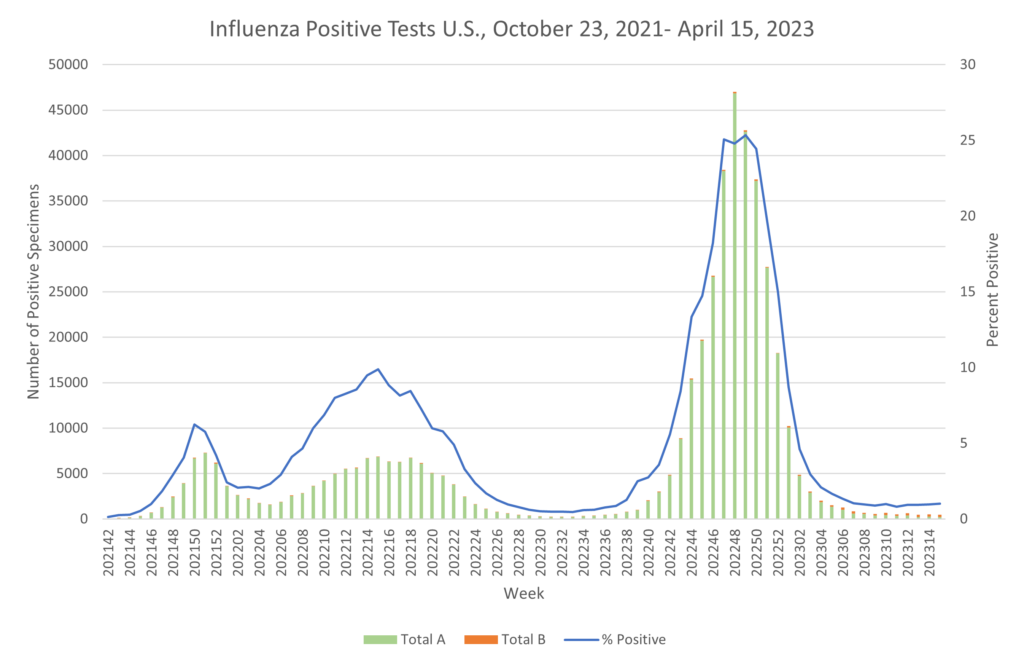 Influenza.

In February 2023, the FDA approved the first at-home flu test to detect COVID-19, influenza A, and influenza B with results available in 30 minutes. They are only available by mail from a company called Lucira and cost $34.99 for one single-use test. Further info available here.

The first reports from Australia are revealing that their approaching 2023 flu season may prove to be serious. A highly contagious and potentially dangerous strain of influenza nicknamed the "Kindy flu" is sweeping through New South Wales childcare centers. Just under 9,000 children between the ages of six months and five years have contracted the virus so far in 2023.

Malaria. The CDC issued a travel notice for Costa Rica on April 17th in response to a malaria outbreak in the provinces of Limón and Alajuela. 
C. difficile. A new Cochrane review found that fecal microbiota transplantation (FMT) is more effective at curing recurrent C. diff than antibiotics.