When an outbreak has been identified, the next step is to stop the outbreak by first tracing and then cutting off routes of transmission. Such tracking can be done through spatiotemporal clustering and contact tracing, but as the report states, this is effective but "extremely labor-intensive and can involve large-scale chart reviews, random environmental sampling, and in-depth interviews." Tracking also can be done through tying cases together through genetic similarities of whole genome sequence (WGS) surveillance. However, this method cannot identify sources of infection and may fail to identify complex transmission patterns needed to direct interventions.
By taking WGS a step further, adding a machine-learning (AI) layer, University of Pittsburgh researchers created an outbreak source identification system, which automatically mines patients' electronic medical records for data related to an outbreak. It was found that running a real-time AI algorithm to detect what was being missed by traditional methods resulted in early disease recognition, infection prevention, a substantial decrease in potential illness, and cost savings.
Just as the clustering/contact tracing and WGS surveillance alone showed limitations in the hospital settings, so, too, do they hold limitations in foodborne outbreak investigations. However, with the study showing such positive results in a WGS/AI combination, a similar approach could be used for comparing WGS isolates and epidemiologic exposure data in foodborne illness outbreaks. FDA could query a broader portion of the supply chain and feed product distribution data in the algorithm to rapidly trace common lot codes through the supply chain.
COVID Risk Matrix: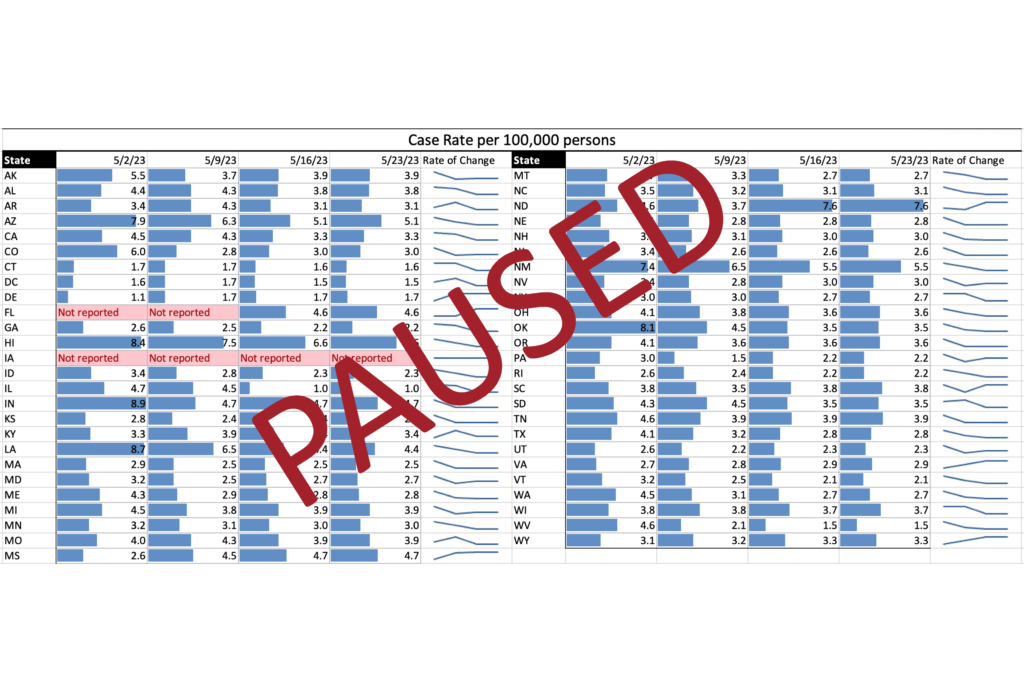 Influenza: