Two emerging infectious diseases have been in the news in recent weeks. While both have some potential for infecting workers, Marburg is primarily being seen in African Nations and Candida auris is of greatest threat to those with weakened immune systems.
Following are some general insights on each of these diseases, with more information available on TAG's disease-specific Fact Sheets.
Marburg virus disease (MVD), a rare but severe hemorrhagic fever, related to Ebola, which affects both people and non-human primates (CDC). Sporadic cases have occurred in sub-Saharan Africa, transmitted from infectious fruit bats, primates, or people who are sick via contact with their body fluids.
Candida auris, a deadly fungal infection that is hard to treat because it is often resistant to the common antifungal drugs used to treat infections. Though it is spreading through the US, it is not considered to be a threat to healthy people, but it is global public health concern as a cause of healthcare-associated infections (CDC).
Recommended Precautions: For both diseases, proper prevention and control measures include hand hygiene, protective equipment, avoiding contact with body fluids, and surface disinfection.
For more information on these and other infectious diseases, see TAG's Infectious Disease Fact Sheets and give us a call for workplace recommendations and assistance.
COVID Risk Matrix: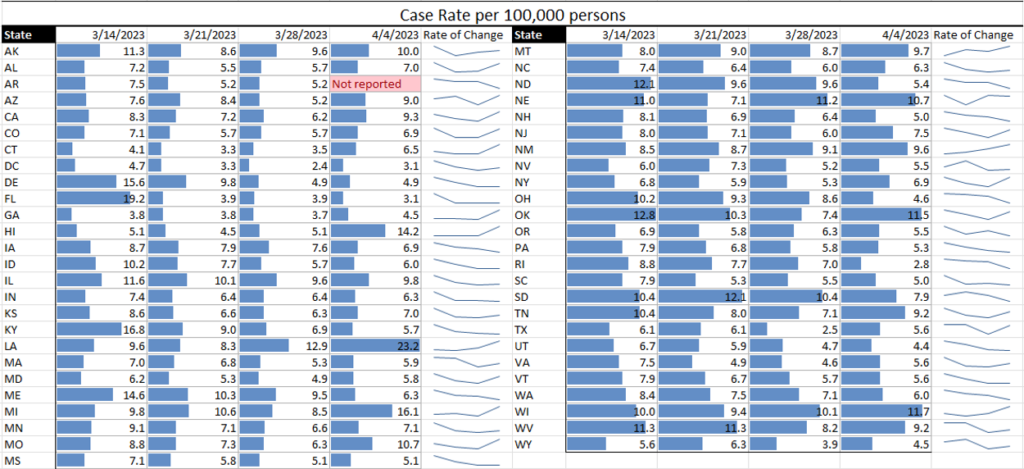 Influenza: