The good news: we are seeing a significant decline in RSV, influenza, and COVID across much of the U.S. It is too early to say that we are past the typical winter spikes, but things look to be headed in a good direction.
The bad news: There has been a large spike in norovirus illnesses. While infections in the UK are 34% higher than the five-season average, surpassing pre-COVID levels, the surge is not unexpected as it is following the normal path for significant increase, expected to continue over the next couple months.
Norovirus is highly infectious. It is the #1 cause of foodborne illness but is not always associated with food. A person can be infected with norovirus by "accidentally getting tiny particles of feces (poop) or vomit from an infected person in your mouth." It is then transmitted by person-to-person contact, touching of norovirus-contaminated surfaces, and eating or drinking norovirus-contaminated food/beverages.
Because of its high transmissibility through various routes, it is critical that businesses have a full understanding of this virus and ensure the implementation of protections, to include handwashing (particularly after using the restroom and before working with food), wellness checks (ensuring that workers do not come to work ill), sanitation (keeping all surfaces clean and conducting  disinfection if norovirus is detected following recommendations from sanitation providers), and being aware of any community outbreaks or spread.
For more information on norovirus, or other infectious diseases, download TAG's Infectious Disease Fact Sheets, or give TAG Experts a call.
COVID Risk Matrix: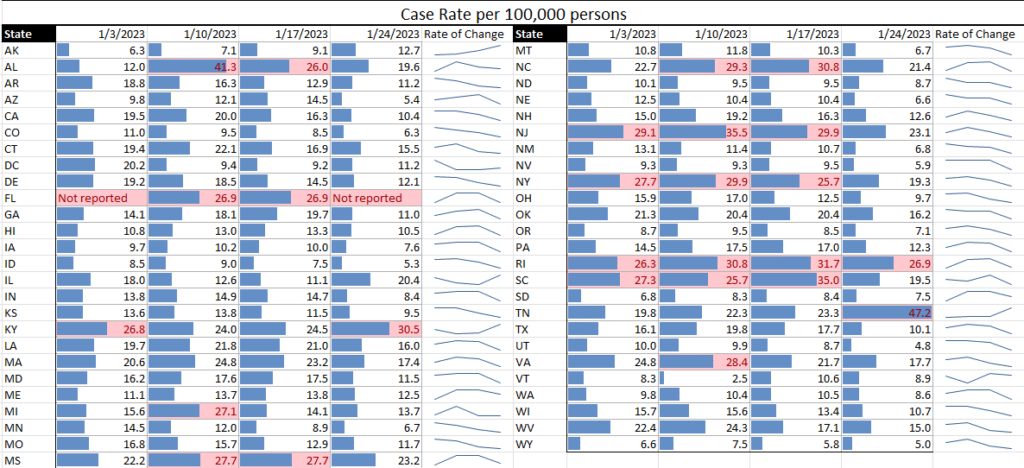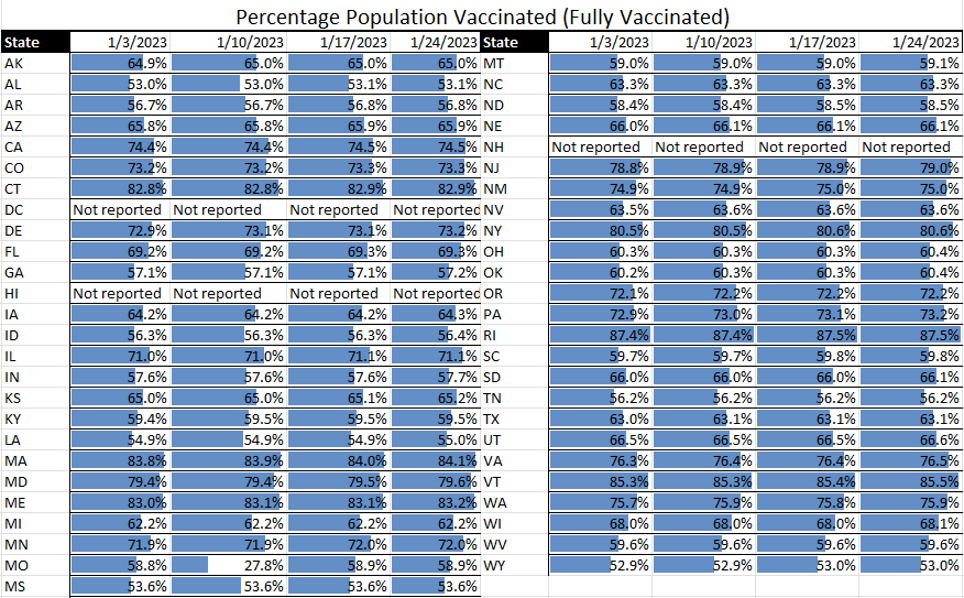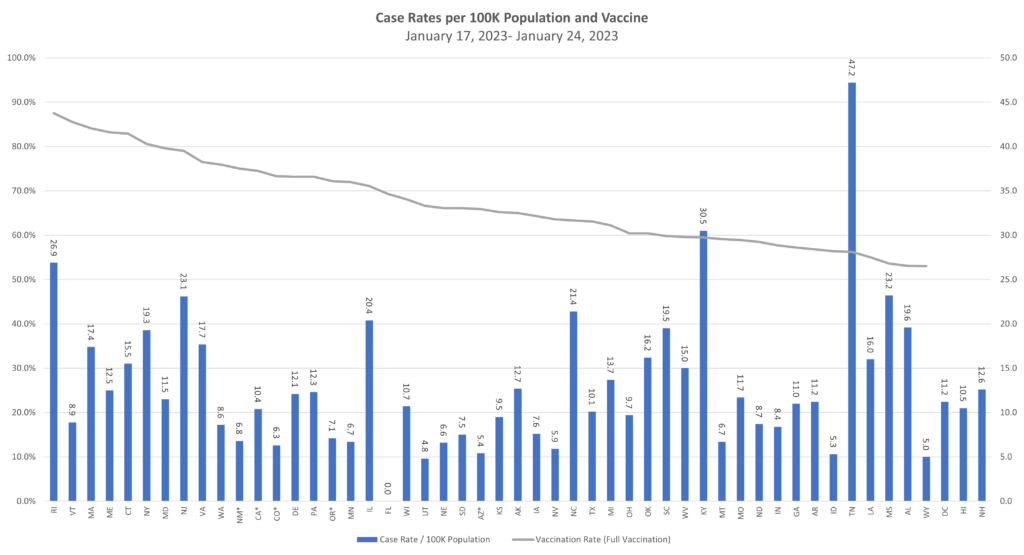 Influenza: