Rates of respiratory diseases typically tend to increase this time of year, but this year's increase is anything but typical. Not only are we seeing unusual rates of respiratory syncytial virus (RSV), but the flu has spiked quickly – showing a dramatic difference from the same time last year and hitting a level that is as high as last year's peak. At this rate, the trajectory looks as though levels will get much worse before they get better.
For COVID, on the other hand, we are seeing a creeping up of subvariants, with newer ones overtaking older ones, but rates are more at typically endemic levels. Additionally, the levels in European countries which had seen some spikes in recent weeks are trending back downward. They are still in the "red" but at lower levels than previously.
There are a number of similarities between the spread and symptoms of flu, RSV, and COVID, with all being spread by aerosolized droplets from infected persons. The symptoms of flu and COVID tend to be very similar and sometimes difficult to distinguish without testing, while RSV symptoms are more similar to the common cold – but can be much more severe, particularly in infants and elderly.
TAG has developed and regularly updates Infectious Disease Fact Sheets on influenza, RSV, COVID and a number of other diseases of concern. The sheets include information on the disease itself (what it is), why it is of concern, signs & symptoms, and steps to take for prevention, etc. Additionally, TAG can be of assistance in helping your business protect its employees and operations against disease spread and business impacts. Give us a call for assistance.
COVID Risk Matrix: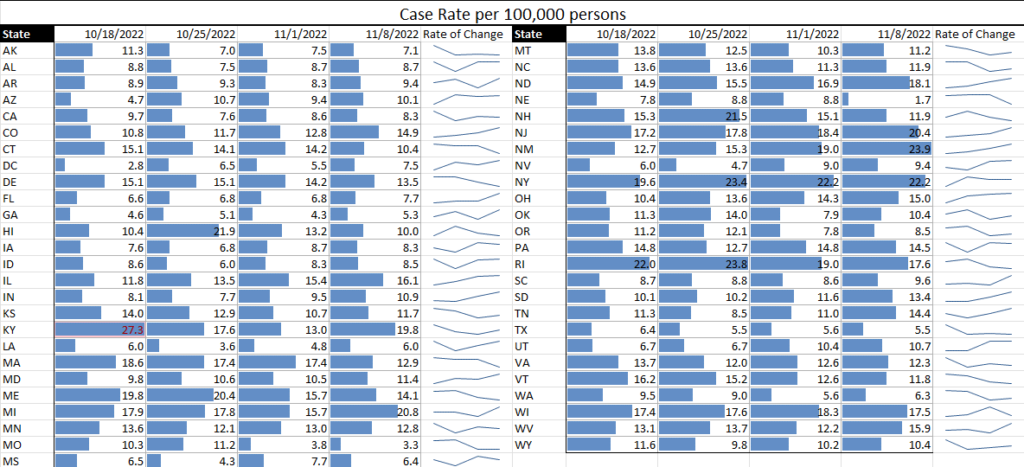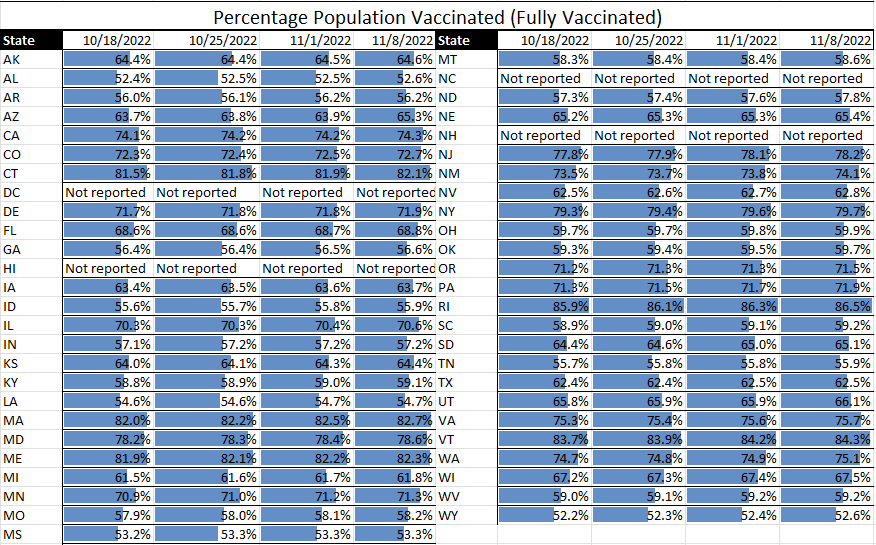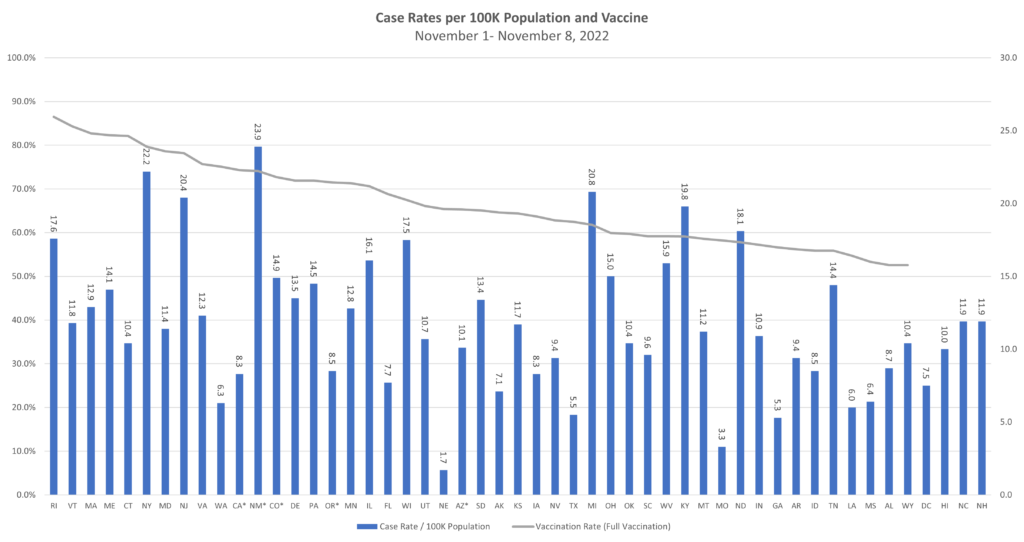 Monkeypox: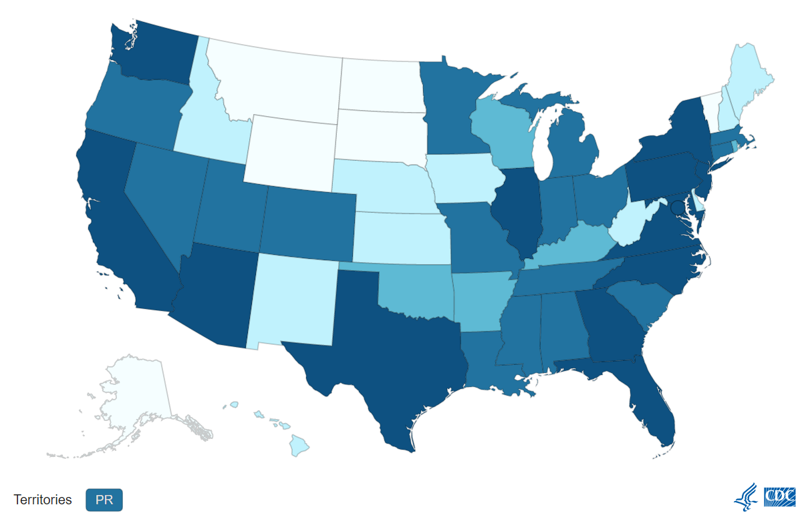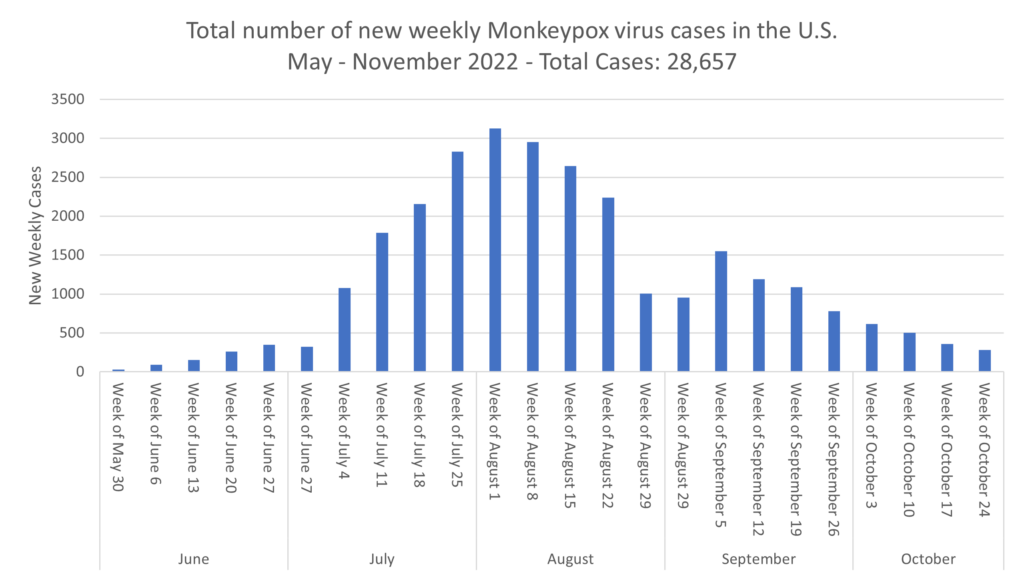 Influenza: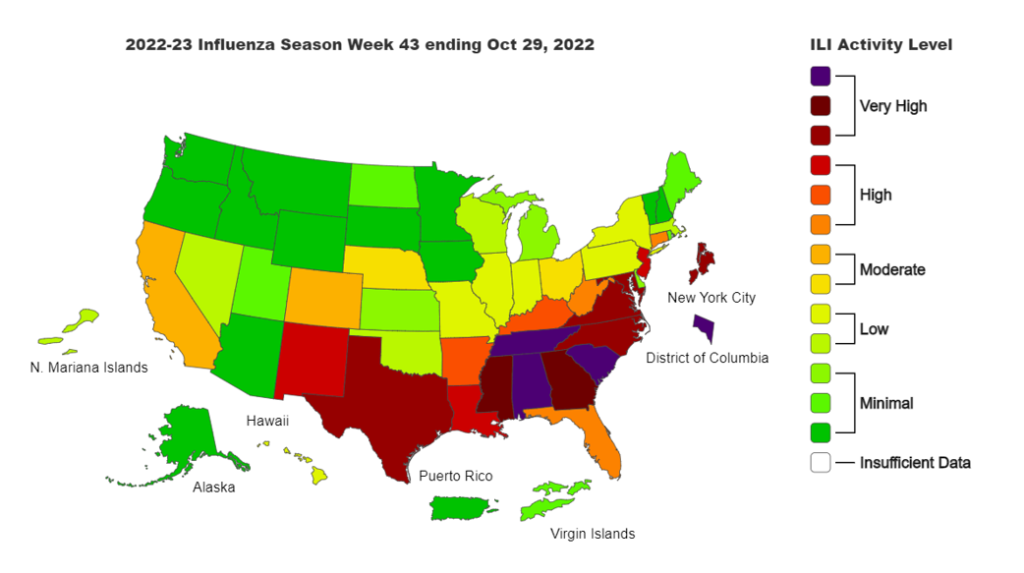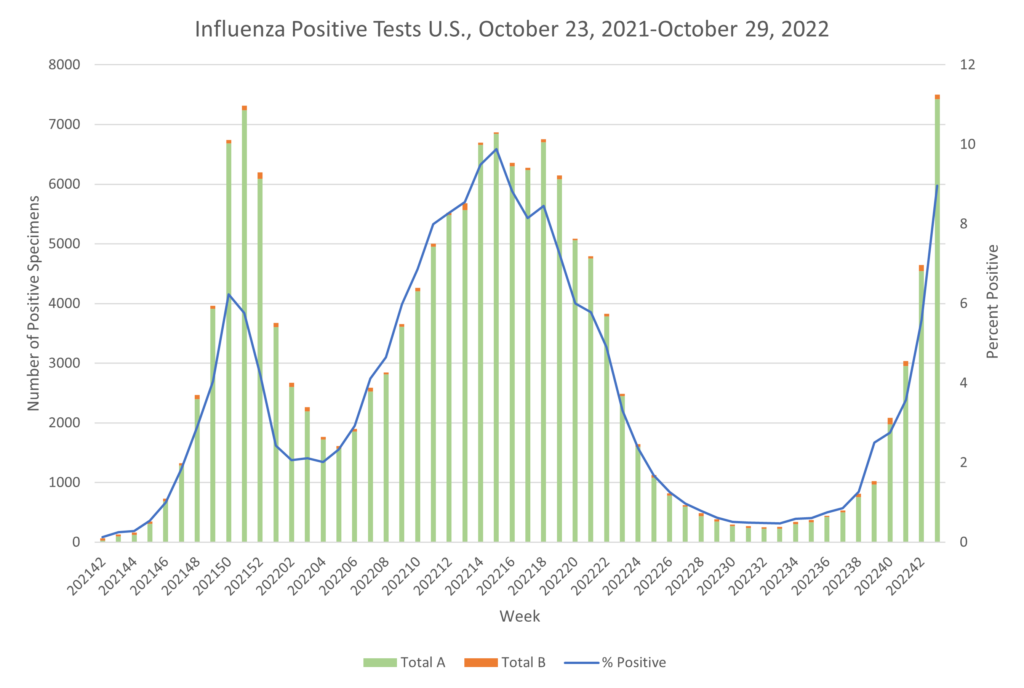 Infectious Disease News
Triple the usual number of kids are coming to Ontario ERs with respiratory illnesses. The number of kids aged five to seventeen who came to hospital emergency rooms with respiratory complaints over the past week was more than triple the seasonal average. Medical experts link the surge in illnesses among children to the withdrawal of preventive public health measures such as mask-wearing that had been in place since the start of the COVID-19 pandemic. 5% of flu tests are coming back positive throughout Canada.
Influenza. The 2nd flu death has been reported in Minnesota. South Carolina has confirmed the first pediatric flu death of this season. High flu cases are resulting in closures in an Indiana school and a school district and a county administration office in Alabama. On the testing front – Quest Diagnostics is broadening access to its multiplex test to detect flu and COVID-19, letting patients self-collect samples for the test at its 1,600 testing centers across the U.S.  There are other manufacturers of such test kits.
Measles. The latest data from the Minnesota Department of Health shows cases of measles have climbed steadily since the first infection was detected in June, rising to 13 confirmed infections by late September and 21 confirmed infections as of Oct. 27.  
Ebola. Latest figures from WHO, as of 11/2/22 – There have been 131 confirmed cases of Ebola virus disease (EVD), including 48 deaths (case fatality rate: 37%).  Among these, at least 18 healthcare workers were infected, of whom six died. There are also 21 probable cases who died before samples were obtained for confirmation.