A new COVID Omicron subvariant (XBB.1.16, known as "Arcturus") has been making headlines recently for being highly contagious and causing conjunctivitis (pink eye).
As discussed in a report from a California county health department, people who are infected with Arcturus XBB.1.16 "could be more likely to experience conjunctivitis as a symptom of their Covid infection" – a symptom which had not been seen in previous variants. So any indications of eye infection should be taken seriously and checked out.
The variant also does a higher transmissibility rate than previous strains, but infectious disease experts say this is a normal trajectory and it "should not prompt concerns about a return to early pandemic stages." It also is not being considered a variant of concern because it does not appear to be more severe than other variants. Additionally, the COVID vaccines appear to protect against the variant.
According to CDC data, XBB.1.16 is still at significantly lower levels than the XBB.1.5 with reports showing as currently infecting 64% of those with a COVID strain, while only 14.3% are infected with XBB.1.16. However, it has increased in recent weeks. CDC's COVID-19 data tracker provides visualizations, graphs, and maps on one easy-to-use website by which state incidences and variants can be tracked.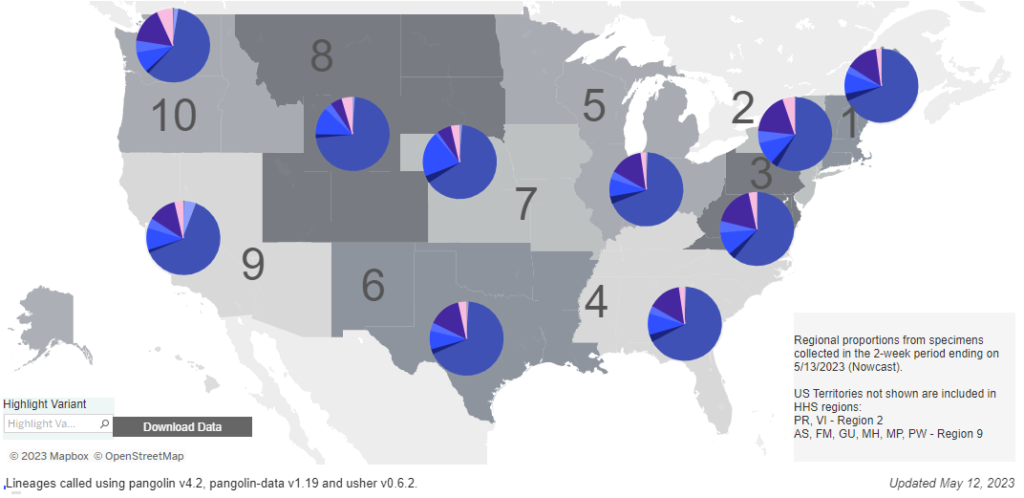 With the increased communicability of Arcturus, and the increase that has been shown, it is important for everyone to, as the report states, "take the same sensible Covid precautions to help avoid infection." This includes businesses ensuring that you are keeping an eye out for employee symptoms and are re-implementing any protections that become needed.
For assistance with your public health plan, or assessment of needs, give TAG a call. We can help.
COVID Risk Matrix:
Influenza: