On Tuesday, April 18, FDA rescinded authorization for the original monovalent COVID vaccines, instead authorizing the current bivalent vaccines (original and Omicron BA.4/BA.5 strains) to be used for all doses for those 6 months of age and older, including for an additional dose or doses for certain populations.
FDA's new recommendation that those who are unvaccinated need only a single dose of the bivalent vaccine provides a new definition of the primary series, and also makes the monovalent Moderna and Pfizer-BioNTech COVID-19 vaccines no longer authorized for use in the United States. The recommendation includes additional specifications for older and immunocompromised individuals, as well as those with varying levels of vaccination.
CDC has not yet updated its definition of "up to date" on the vaccines, with a two-dose primary series still cited on its website. We would expect CDC to update its information in the next few days, aligning its definition with the FDA recommendations. TAG will continue to stay updated on the vaccine recommendations to keep our readers informed.
COVID Risk Matrix: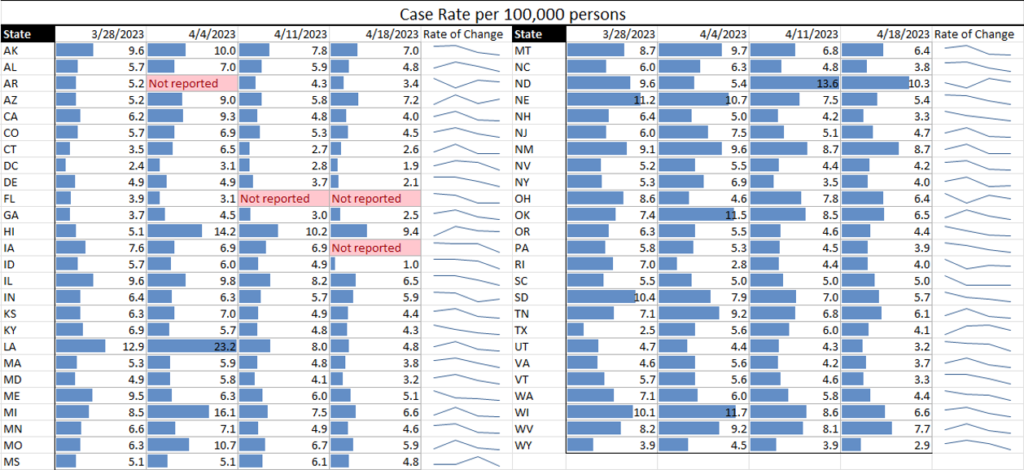 Influenza: