Based on the current and expected evolution of SARS-CoV-2, the FDA Vaccines and Related Biological Products Advisory Committee (VRBPAC) is advising vaccine manufacturers to update formulations to be used beginning this fall to the monovalent XBB.1.5 lineage of the Omicron variant.
The unanimous decision for the XBB lineage was made during the committee's June 15 meeting based on both manufacturing timelines and available data including that of the current circulation of virus variants and current vaccine effectiveness. Other evidence influencing strain selection included virus surveillance and genomic analyses, antigenic characterization of viruses, human serology studies from current vaccines, pre-clinical immunogenicity studies evaluating immune responses generated by candidate vaccines.
Data on COVID evolution indicates that the XBB lineages accounted for more than 95% of the circulating virus variants in the U.S. as of early June 2023. While XBB.1.5 has declined to less than 40% of presumed circulating virus in the U.S., XBB.1.16 is on the rise and XBB.2.3 is slowly increasing in proportion (CDC COVID Data Tracker: Variant Proportions).
The COVID evolution and current variant estimates are depicted in the following graphics.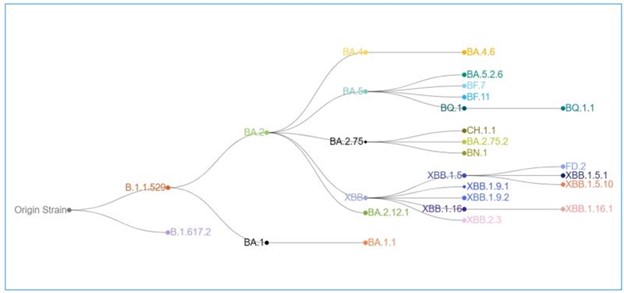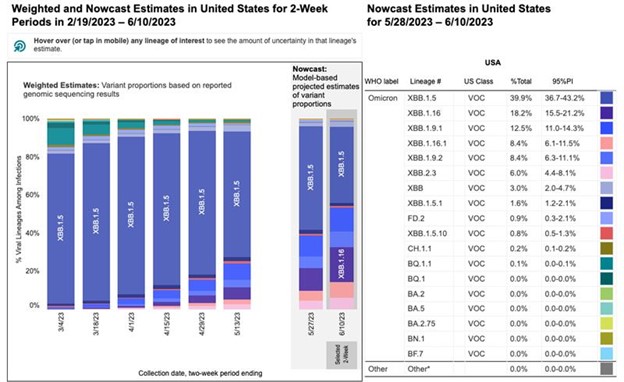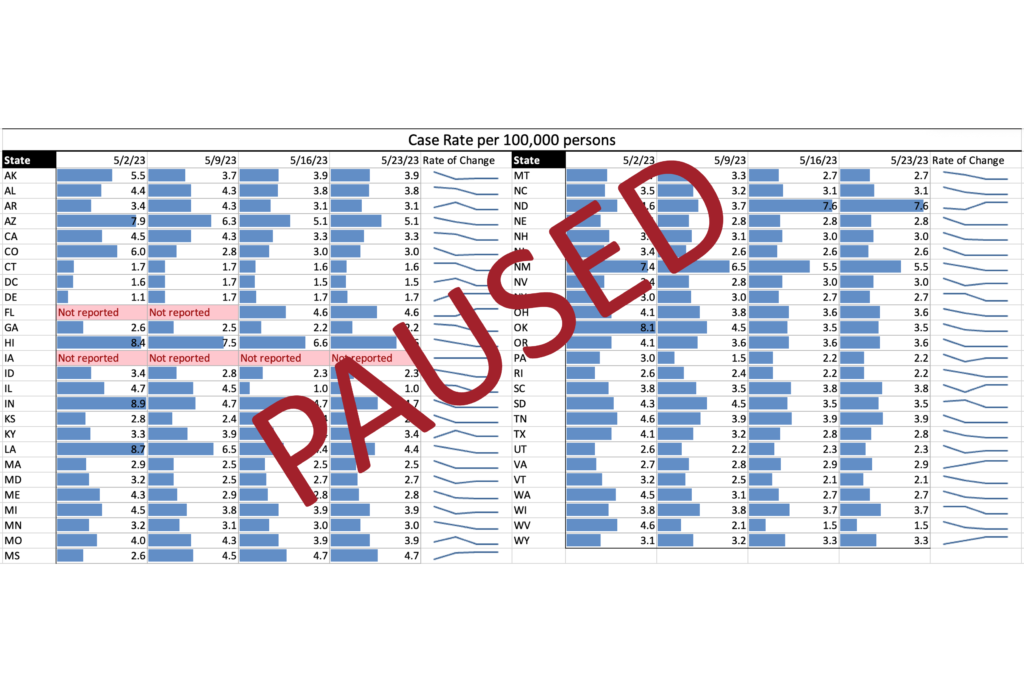 Influenza: