In late January, the FDA's Vaccines and Related Biological Products Advisory Committee unanimously voted to recommended a single-shot COVID vaccine, consisting of the current bivalent vaccine. Although the FDA still needs to sign off on the recommendation before it would go into effect, the move would replace the current primary/booster series of shots to a single-composition shot for all, regardless of prior vaccination. The move also would enable other vaccine manufacturers to submit formulations to FDA for approval as authorized vaccines.
The endorsement of the 21-member committee, which includes CDC's Chief Medical Officer, signals "its belief that these new second-generation vaccines are an upgrade over their predecessors in protecting from infection and severe illness at this point in the pandemic."
With FDA and CDC seemingly in sync on the move to a single-shot vaccine, TAG would see it as likely that this fall's vaccine recommendations would not only be for the annual influenza vaccine but also that of COVID. We will continue to keep an eye on this space and report updates of any forward movement.
Weekly Matrix. A couple notes on TAG's Communicable Disease Risk Matrix (graphs below):
The RSV outbreak appears to be over, so we will likely end our regular reporting on this disease within the next weeks.
Flu cases are low, but the proportion of Influenza B has increased, particularly in states such as New York, that continue to have higher case rates. So we would recommend that businesses continue to keep guard against this infectious disease, as there could still be a few Influenza B surprises in store.
COVID is continuing its decline, and we are seeing nothing at this time on a global basis to indicate any new threats.
COVID Risk Matrix: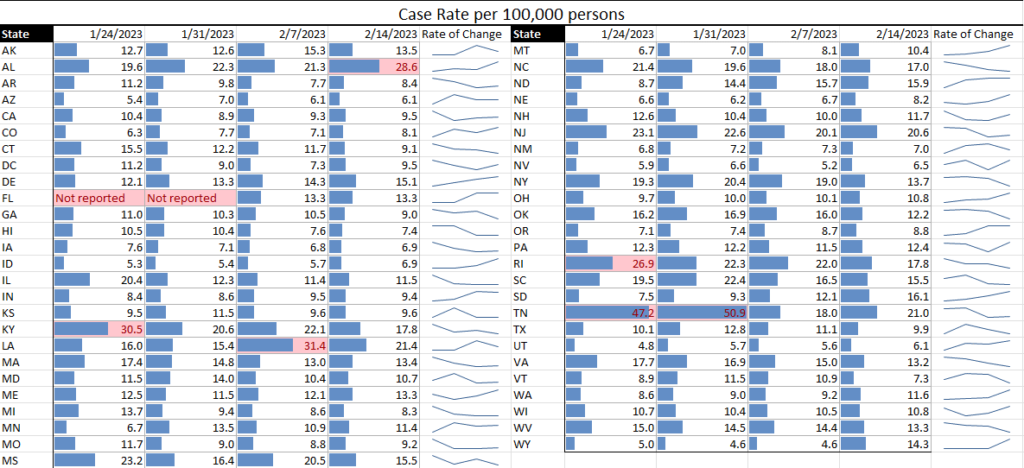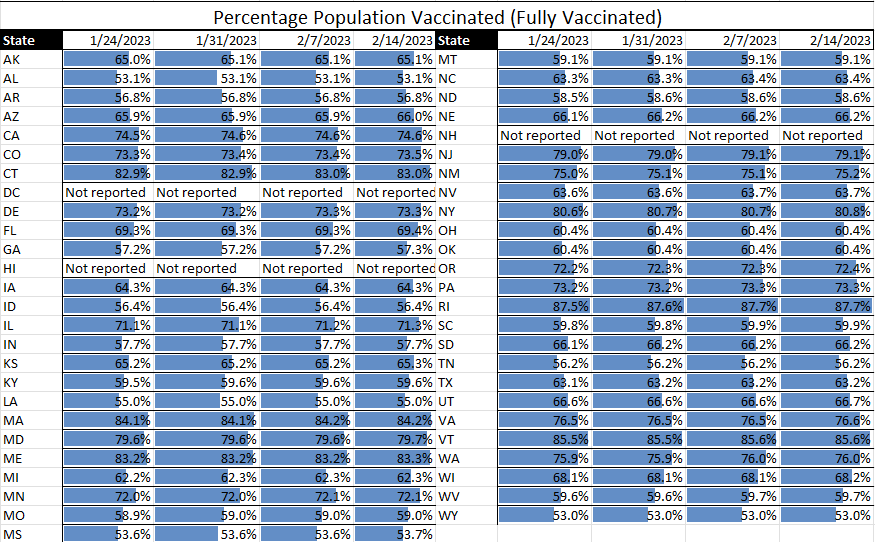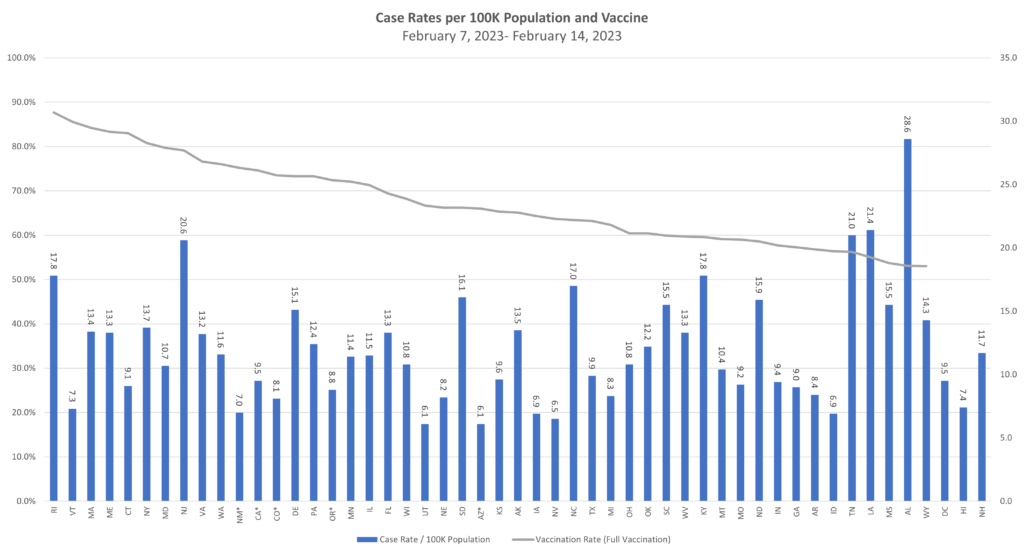 Influenza: