While we are continuing to see a significant decline in monkeypox cases in the U.S., upper respiratory diseases, including influenza, COVID, and RSV are increasing. The significant increase in flu cases and slighter, but similar geographic, increases in COVID are not unexpected, as respiratory illnesses tend to have seasonal increases as winter sets in and people gather indoors with less exterior airflow.
The increases of influenza and COVID are following, again, a typical pattern, spreading from the Southern and Northeast/New England states and moving northward and westward. With both illnesses transmitted in the same way – through airborne, aerosolized particles from infected persons – the best way to mitigate transmission is to maintain distance from those who are ill, with ill persons staying home.
The COVID variants are also continuing to show dominance in TAG's weekly matrix, with BA5 still dominant but declining and BA4.6 increasing. The XBB and BQ.1 variants are showing high rates in Europe – which tends to be a precursor to trends in the U.S., and both variants are said to have higher immune escape properties than any previous variants. These variants continue to be key to watch, particularly as we head into the holidays with increased outings and gatherings in enclosed spaces.
COVID Risk Matrix: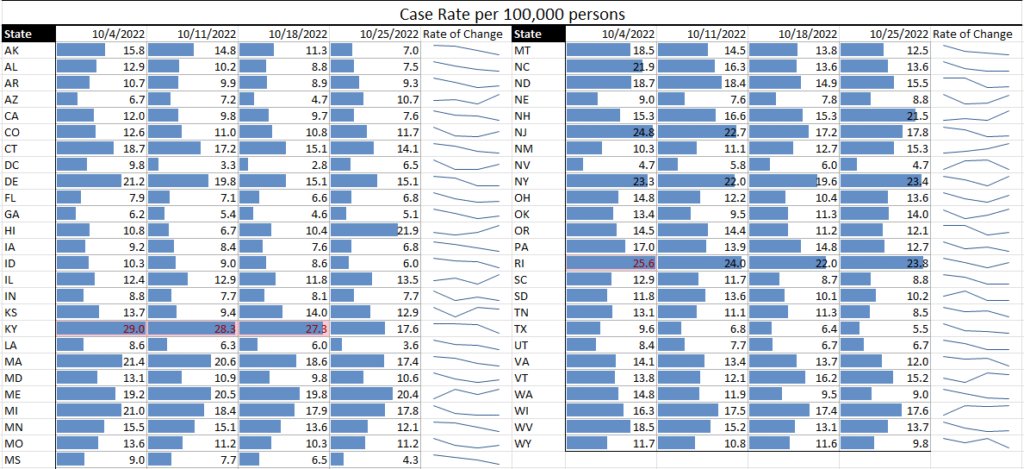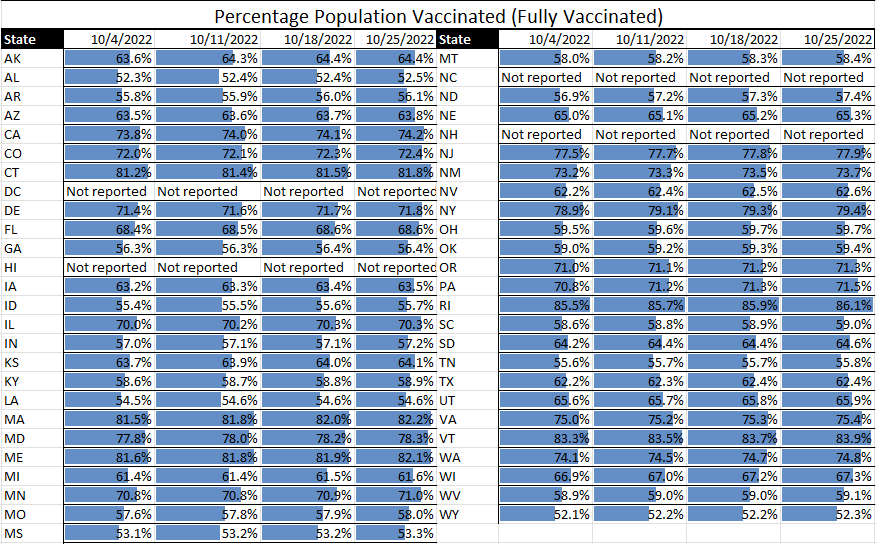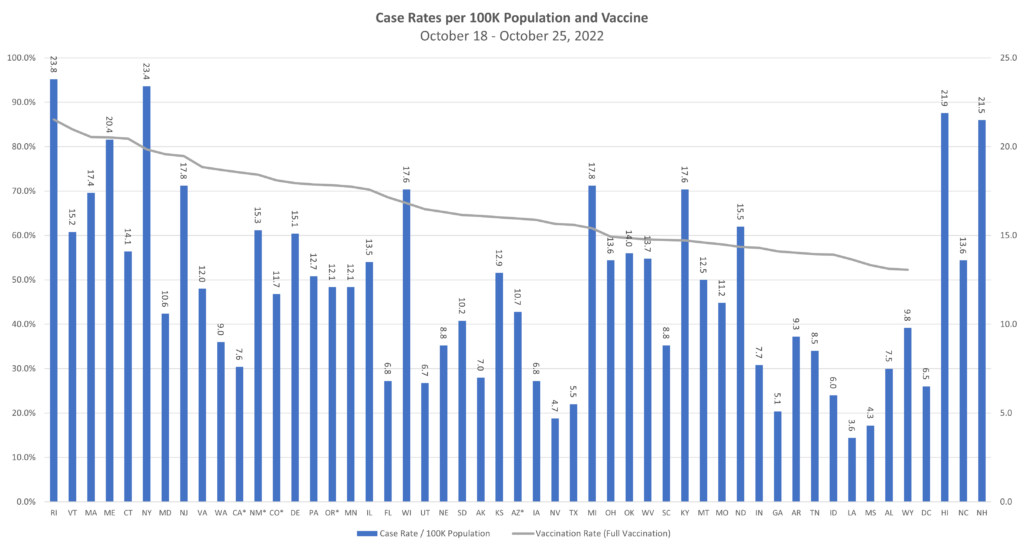 Monkeypox: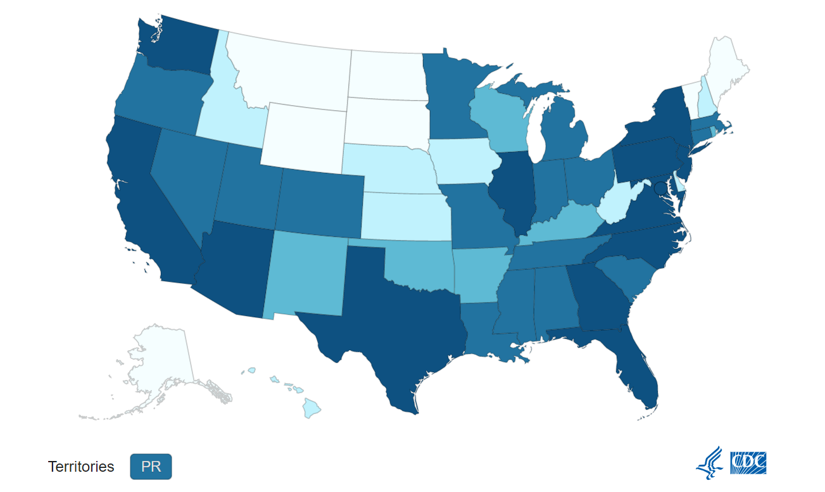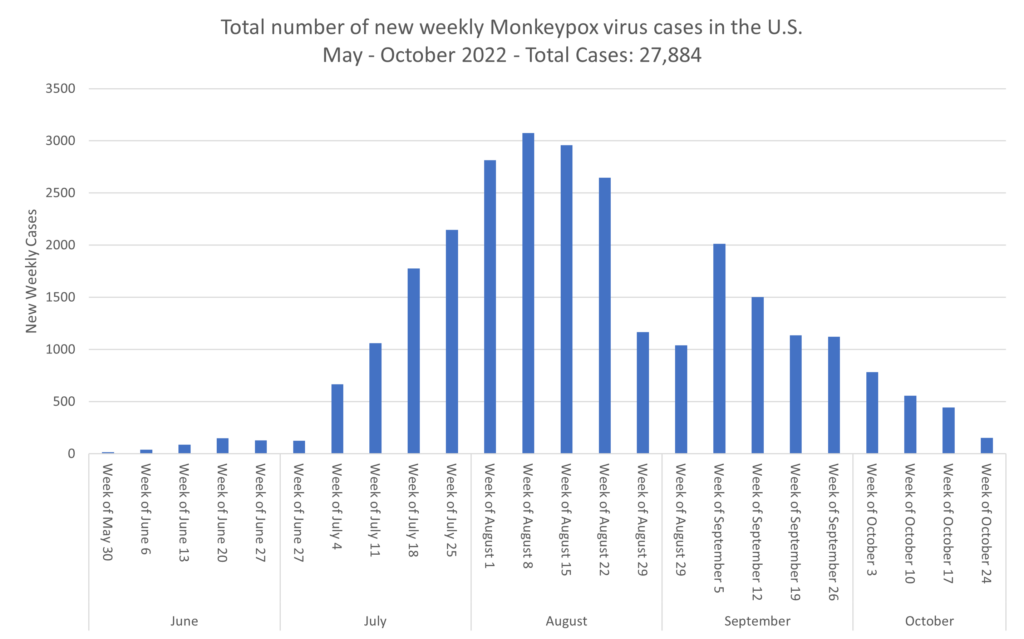 Influenza: