It may be a new year, but influenza, RSV, and COVID cases are all continuing to have an impact as we move into 2023. Currently RSV cases are showing a decline; flu is trending downward in most states with a few still going up, but COVID cases are beginning to show an upward trend. But don't count out any of the diseases yet – we expect the impacts of holiday travel and gatherings to begin to show in the next several weeks. This could be particularly impactful given the number of weather-related travel issues and airport crowding that resulted.
Specifically, regarding COVID, there are now at least 17 Omicron subvariants in the U.S. with a new variant (XBB.1.5) increasing in the Northeast. We would expect there to be some additional fallout with China abandoning its zero-COVID policy, and time will tell how significant this will be in the U.S. The primary circulating variant in China is BF.7 which has been circulating in the U.S. for months. Additionally, if a new Variant of Concern (VOC) were to emerge, the CDC has implemented surveillance testing requirements for air passengers from China, Hong Kong, and Macau.
CDC's Traveler Genomic Surveillance program (TGS) also has played a part in helping to provide an early warning system for the detection of new variants, as well as non-COVID-related pathogens. The program, for which arriving international travelers volunteer to provide nasal swabs which are pooled, tested and used to inform genomic surveillance, is credited with finding BQ.1.1 and other VOCs. Program expansion is planned to include more airports, flights, and individual sampling.
With all this, we see at least the first couple months of 2023 as a continuation of 2022, with advice to businesses to continue maintaining a wellness watch and asking those who are ill to stay home. The holiday impacts are likely to show over the next weeks, increasing the potential for transmission and need for protections.
COVID Risk Matrix: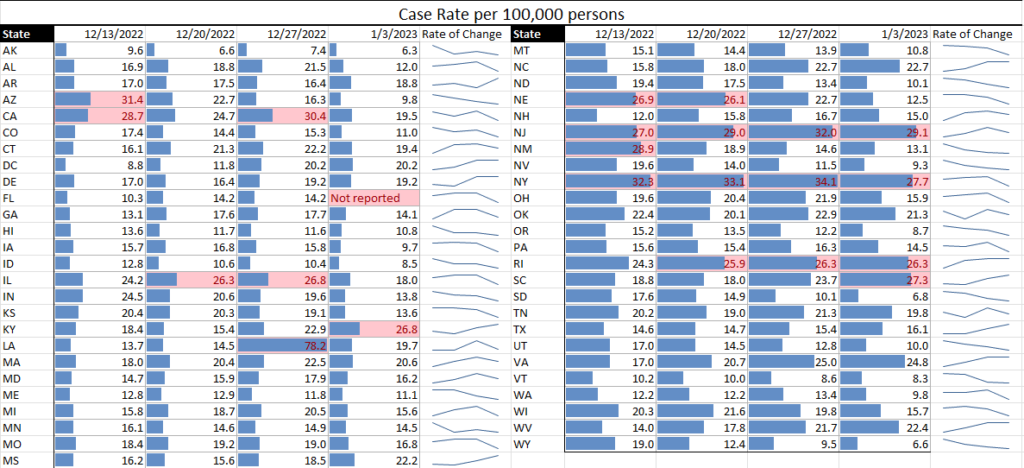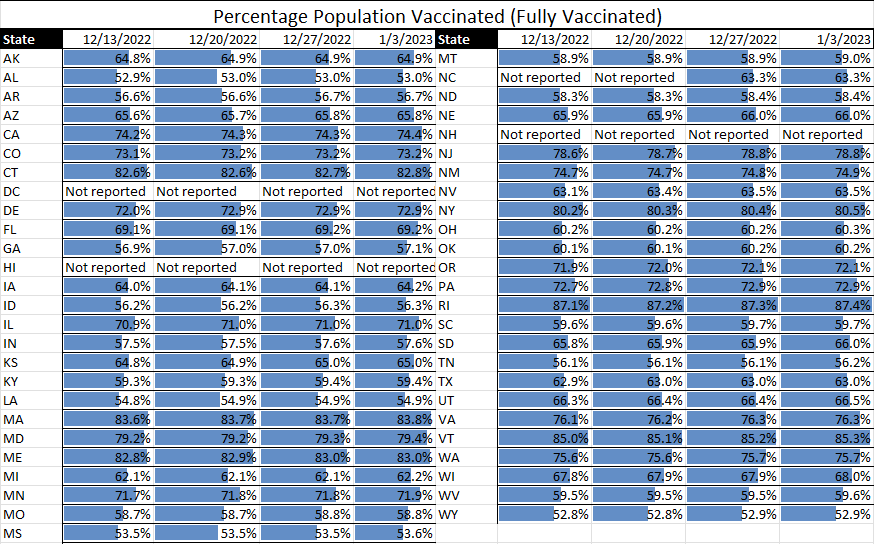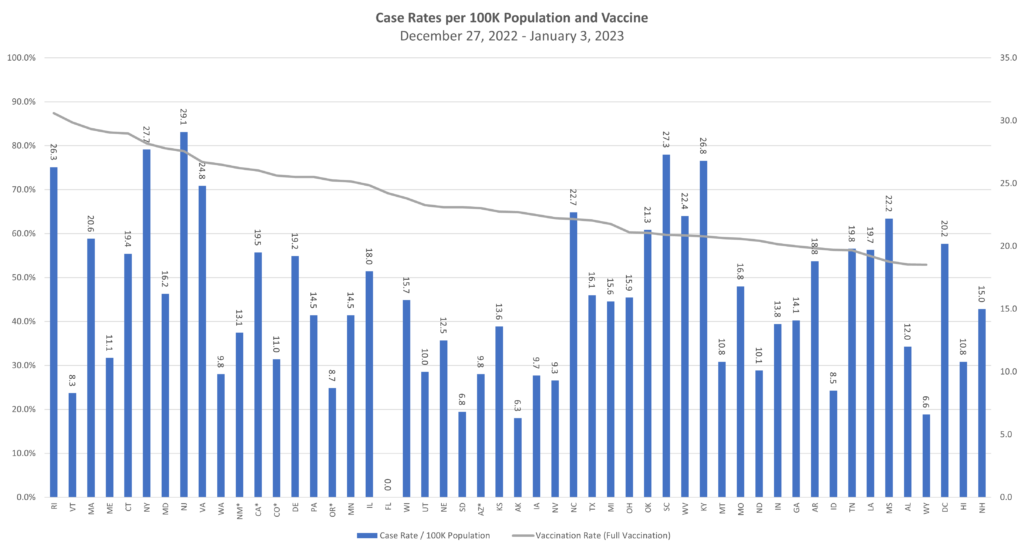 Influenza: