With rising incidence of tuberculosis (TB) in Europe for the first time in 20 years, as well as in parts of the U.S., COVID is getting at least part of the blame. The reduced surveillance of other infectious diseases, difficulties in accessing of health services, and focus of health resources toward COVID during the pandemic are being posited as resulting in delayed diagnoses which could have increased severity of the cases. Additionally, reduced contact tracing for diseases other than COVID could have led to increased transmission.
With public health officials warning that the increase and severity could continue for tuberculosis, TAG would expect that other infectious diseases could face similar prospects as well, making it essential that businesses continue to be alert to community levels of infectious disease and worker symptoms.
As discussed in TAG's  Infectious Disease Fact Sheets, Tuberculosis is caused by a bacterium that spreads through the air from an infectious person to another when they cough, speak or sing, with close contacts of sick people and those with weakened immune systems most at risk. Although casual contact is not believed to be a significant risk factor, anyone exposed to TB should be tested to determine if medical care is needed. This is particularly of concern because there are increasing reports of multi-drug resistant strains of TB circulating.
COVID Risk Matrix: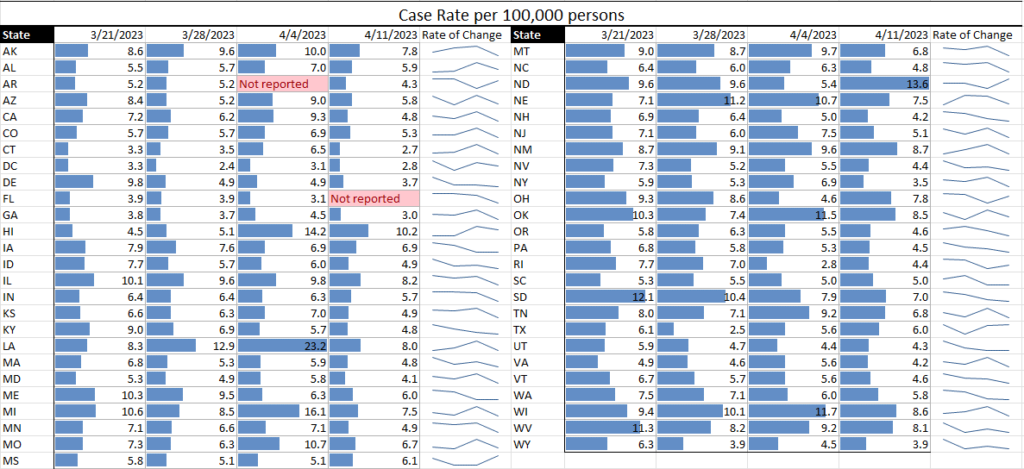 Influenza: