COVID cases are continuing to decline in the U.S., however we are beginning to see some increased activity with new variants, particularly BQ.1 and BQ.1.1. Although there is currently no indication that these variants are causing an increase in cases, as they only make up 10% of total cases currently in the U.S., it is something to watch as we head into the holidays.
Both variants are a mutation of BA.5, so the bivalent booster likely provides some protection. However, it appears that many of the Monoclonal Antibody (mAbs) treatments are likely to be ineffective, which means it also is likely that treatment options will be more limited. This makes some sense because mAbs treatments are derived from those previously infected, so there would not have been a chance to build up treatments from new variant infections.
In addition to the new variants, we are seeing some higher rates of COVID in Europe. With Europe often preceding the U.S. in COVID trends, this also is something to keep an eye on.
In relation to other infectious diseases:
Flu cases are being reported in many places earlier than in previously recorded years, which is being attributed to loosening of COVID restrictions. With flu ramping up primarily in the Southeast at this point, it is a good time for those in that area to get a flu shot if you haven't already.
Monkeypox is continuing on a significant decline, down to very low rates of new cases.
COVID Risk Matrix: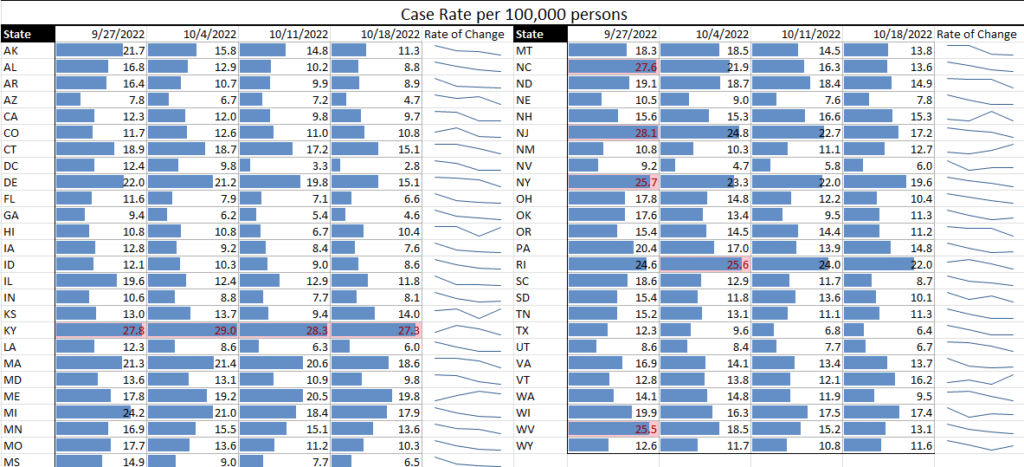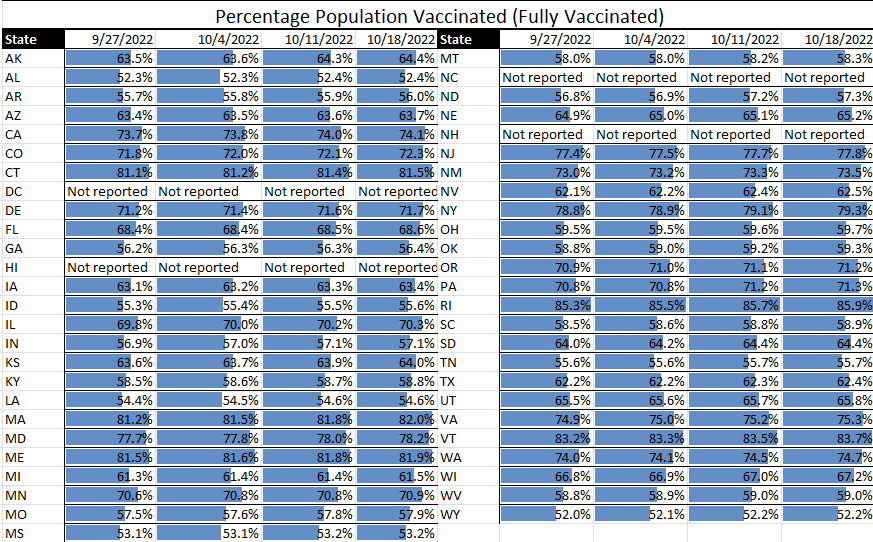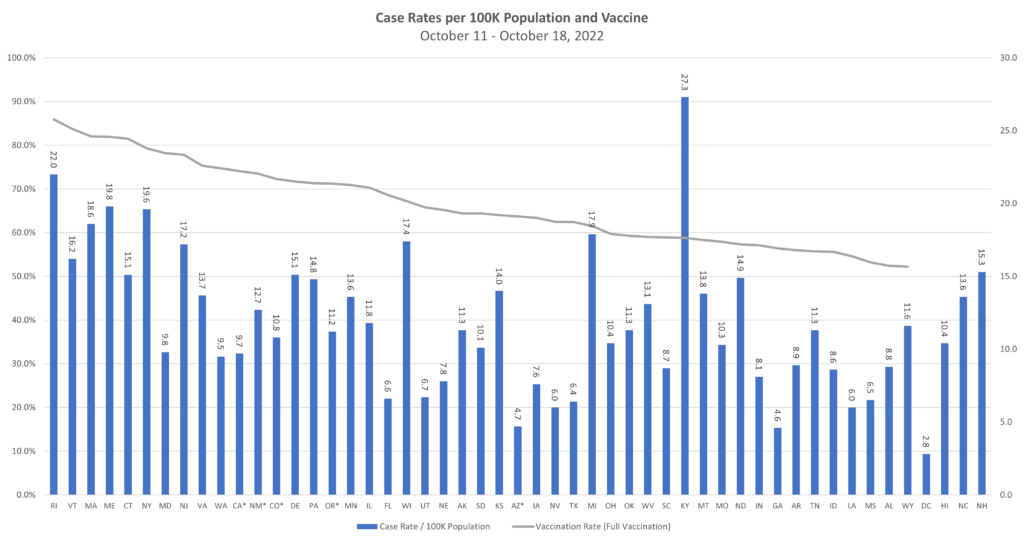 Monkeypox: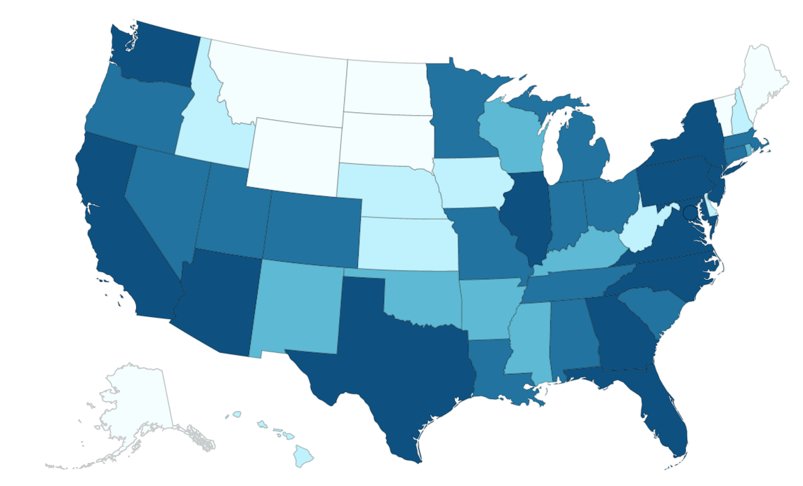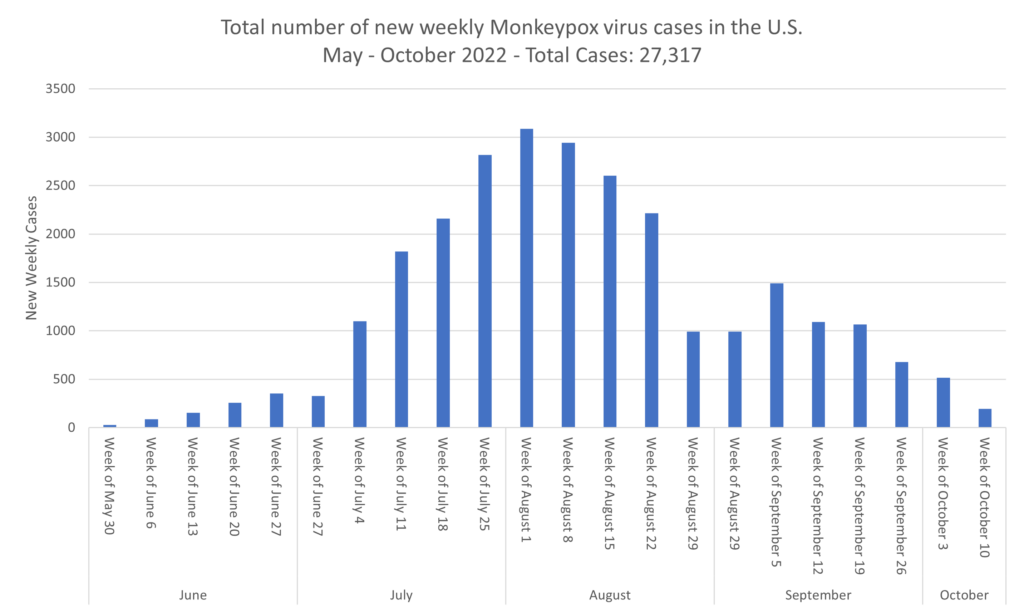 Influenza: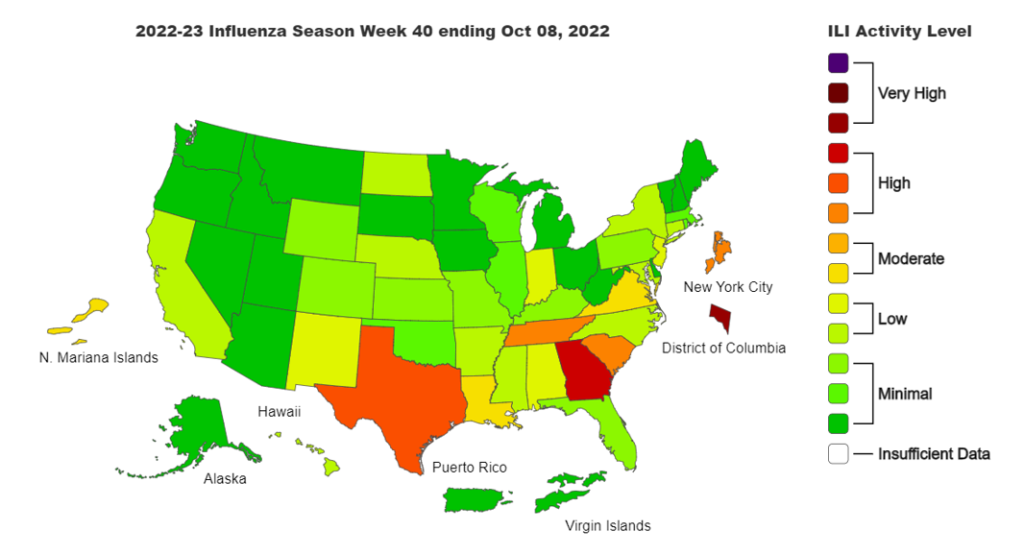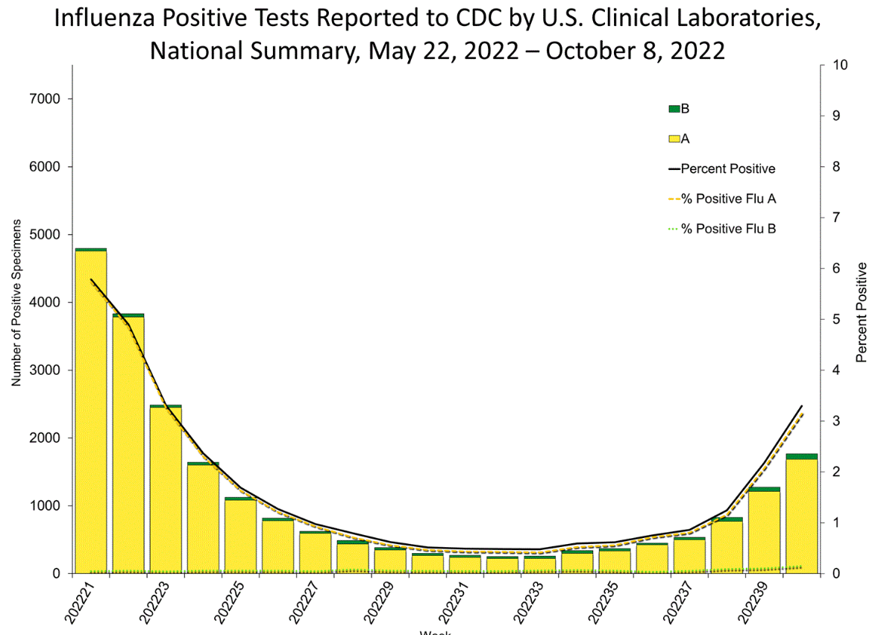 Infectious Disease News: