With RSV (respiratory syncytial virus) now seeing some spread across the U.S., we have added this disease to our weekly infectious disease update. RSV is a common respiratory virus that usually causes mild, cold-like symptoms from which most people recover within a week or two, but it can be serious especially for the very young and old.  It also can cause bronchiolitis and pneumonia in children under 1 year of age in the United States (CDC).
Influenza cases also continue to rise in the U.S. Compared with this time last year, the flu season is in full swing, more comparable to where it usually is in December. A similar trend was observed in Australia this year during their winter flu season.  Flu activity is particularly high in the Southern states and are rising in the DC area and surrounding states. We also are seeing COVID cases back on the rise with the new subvariant BQ1.1 starting to account for a larger proportion of cases. Neither the continuing rise in influenza cases nor the rebounding of COVID are unexpected as cooling weather and indoor gathering tend to increase infectious respiratory disease transmission.
On the other hand, new cases of monkeypox are decreasing steadily week to week.
Overall, TAG can only continue to reiterate the recommendations for continued wellness checks in the workplace and ensuring that those who are ill stay home to mitigate transmission as much as possible.
COVID Risk Matrix: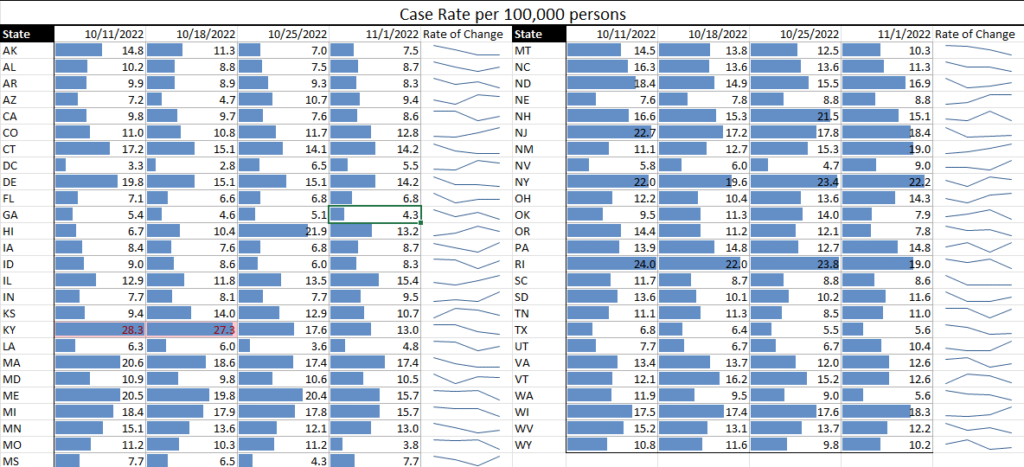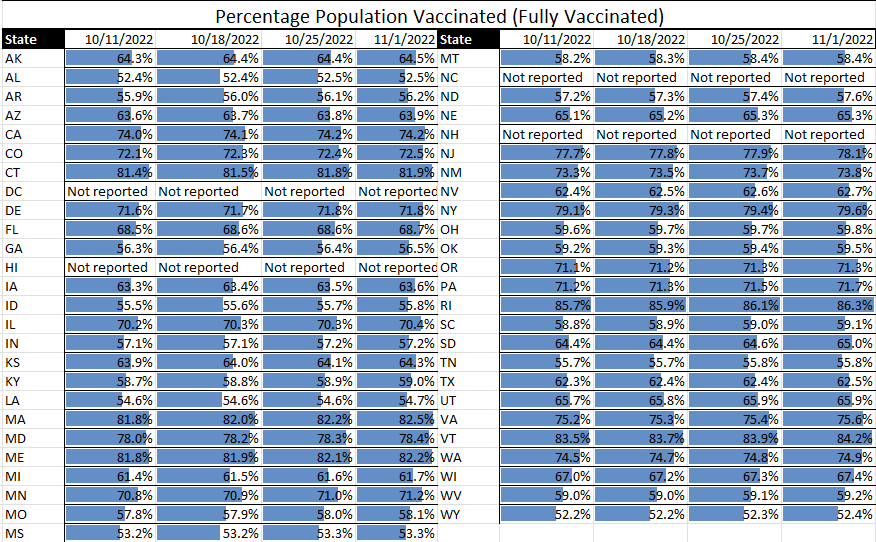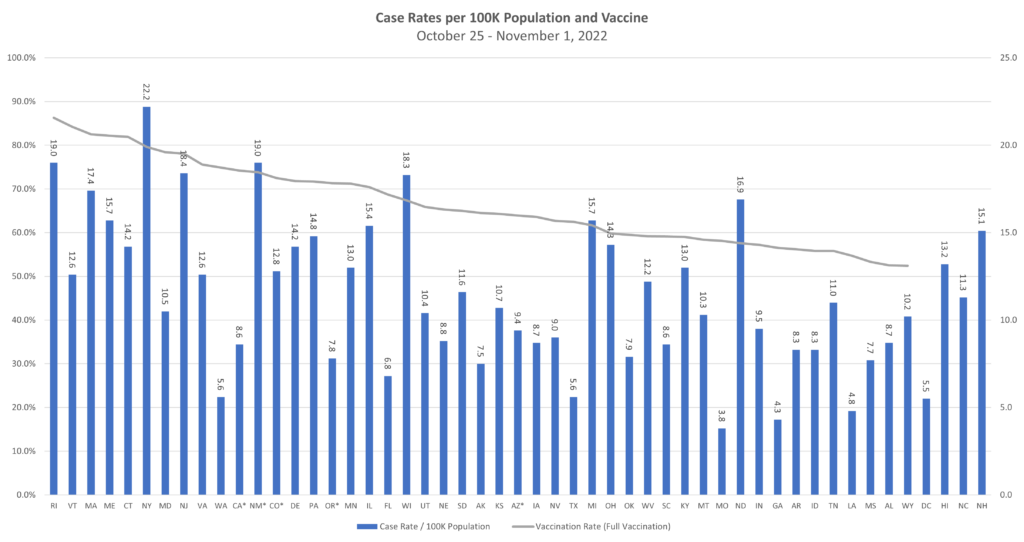 Monkeypox: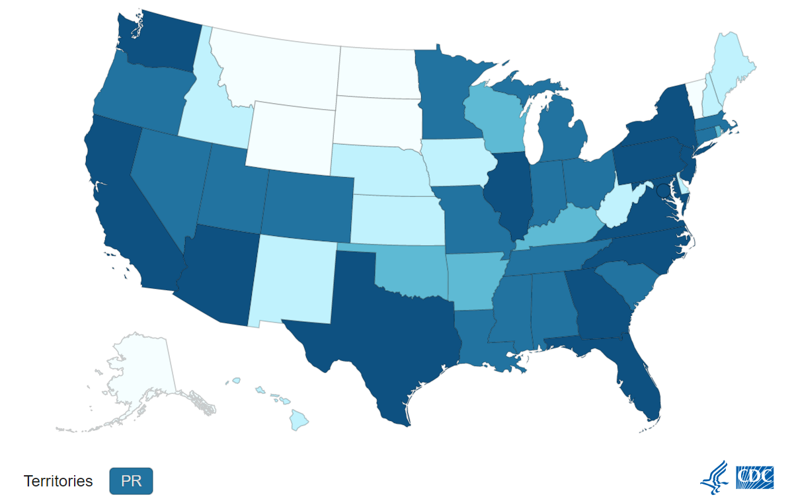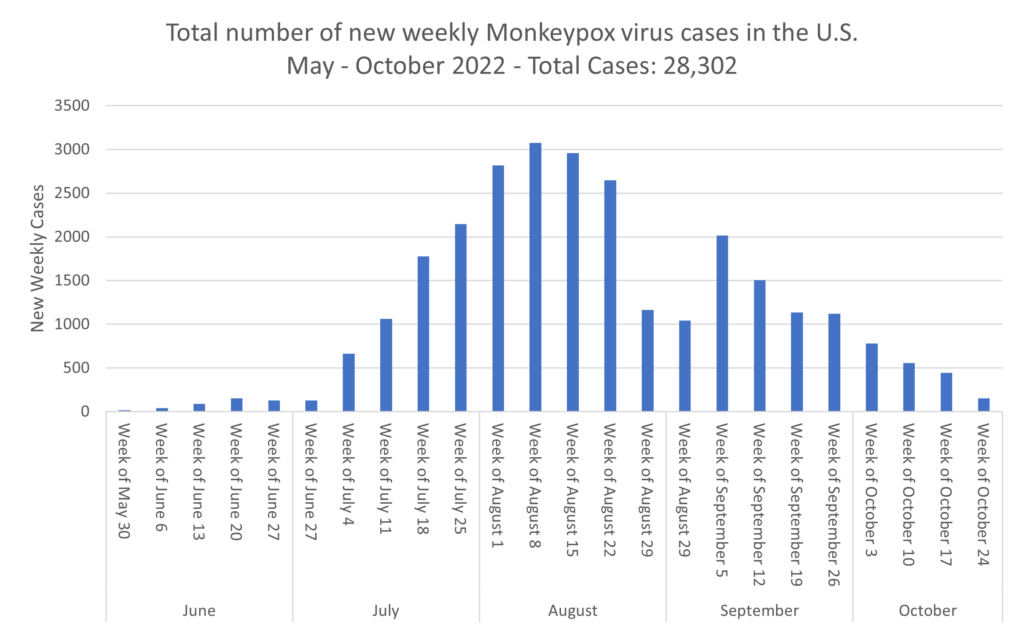 Influenza: